How to match beautifully with green contacts?
The green-colored contacts are both mysterious and dreamy, just like the forest in the fairy tale. It's just that many people worry that green is too prominent and not suitable for them. They are not too picky. As long as we match them properly, they will have a very bright effect. So, how to match the green contacts? Next, let's take a look.

The matching range of green contacts is relatively large, and people with yellowish or dark skin can wear them.

Eyebrows: either light brown or chocolate.

Eyeshadow: In spring and summer, you can boldly use light yellow-green with micro-pearl light, combined with black eyeliner, and echo the green contacts. Warm brown contacts can be used in autumn and winter.

Eyelashes: black is fine.

Lip color: orange and pink-orange.

Hair color: brown or linen, mainly warm tones.

Nowadays, many brown-green colored contact lenses are really super-looking. The transition between olive green and dark brown makes the eyes look deeper and more energetic.

Recommended green contacts:

Ice Green Colored Contacts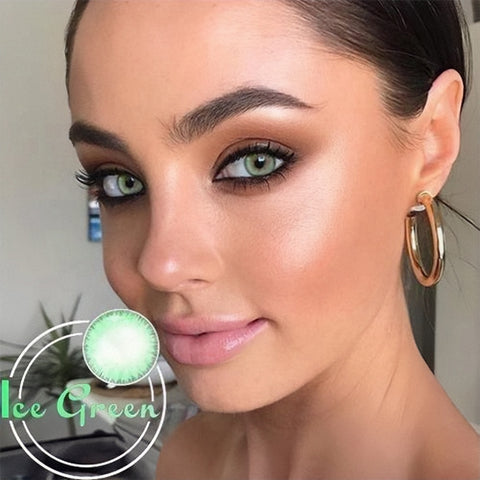 This iced green has a very refreshing effect and is a must-have for traveling. The jagged and pale green outer circle just brightens the eyes a little, and the gentle color is fully revealed.

Polar Lights Green II Colored Contacts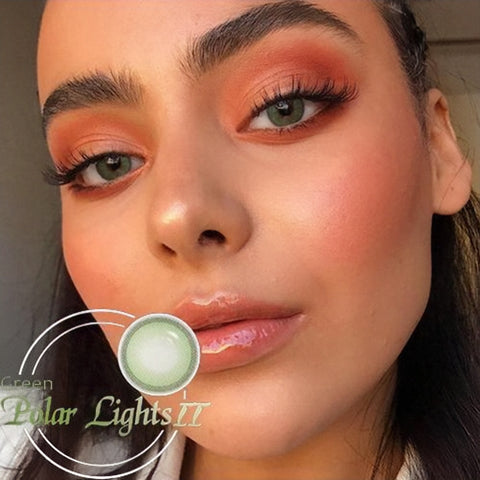 The green canvas pattern surrounding the pupils that give you an enlarging effect.
Minnion Green Colored Contacts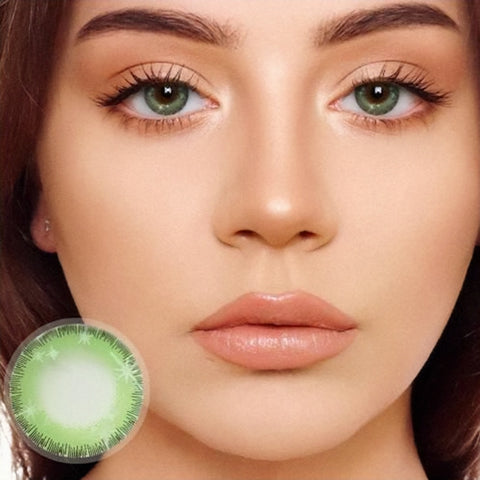 Dashed outer ring with green irises. The result of green and black is neither too much color rendering nor too low-key, everything is just right.

There are more and more types of green cosmetic contacts. Don't worry too much about the eye-catching effect of green. They are more natural than you think.
---