Top 5 Yellow Colored Contact Lenses
Among the FX special effect contacts,
yellow contact lenses
are sought after by many cosplayers. They are available in a range of patterns; the wearing effects are completely different; you can play various roles.
Yellow contact lenses are great for theatrical performances and parties. If they are worn in daily life, they will make people feel very weird.
These yellow FX contact lenses have a diameter of 14 mm, a base curve of 8.6 mm, a thickness of 0.08 mm, and a water content of 38%. They are made of hydrophilic soft materials and are also traditional soft lenses.
Top 5 Yellow Contact LensesReptile Glow contacts
Featuring a yellow-defined iris with a cat-eye interior that disguises your eyes to scare your friends, these creepy yellow contacts are too fun to wear. Your beloved Reptile Glow FX contacts.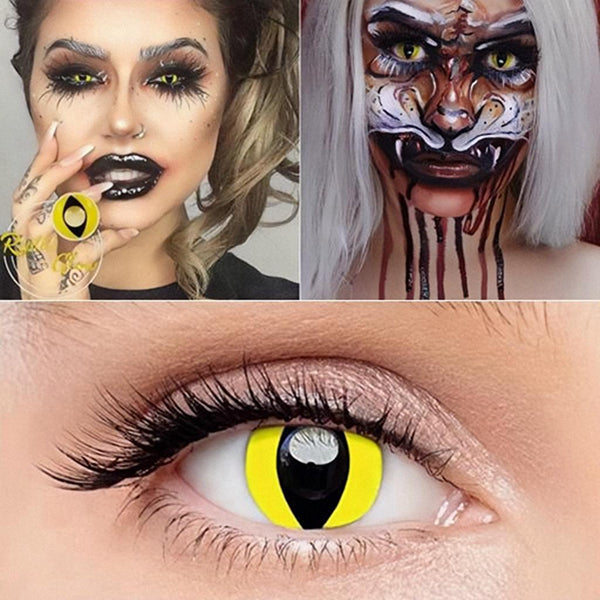 Mad Hatter contacts
Featured by a black limbal ring and a smooth yellow interior, these Max Hatter contacts give a spooky look.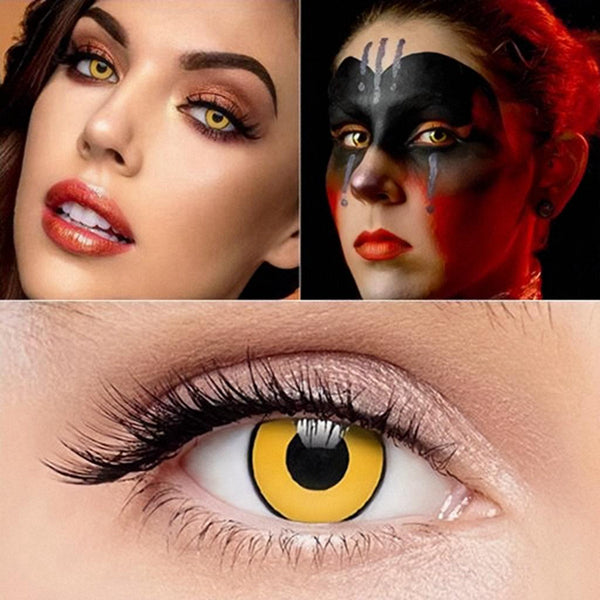 Twilight Werewolf contacts
Featured by a black outer ring with a splash of yellow towards the center, these Twilight Werewolf-inspired contacts can change up your eyes completely.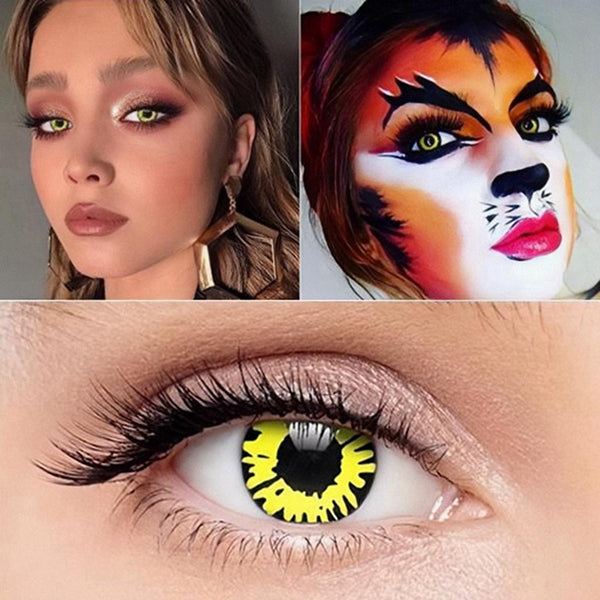 Macaron Yellow contacts
Featured by a brown limbal ring with a yellow-defined iris, these Macaron yellow contacts are great for parties, FX, Halloween events, or other activities.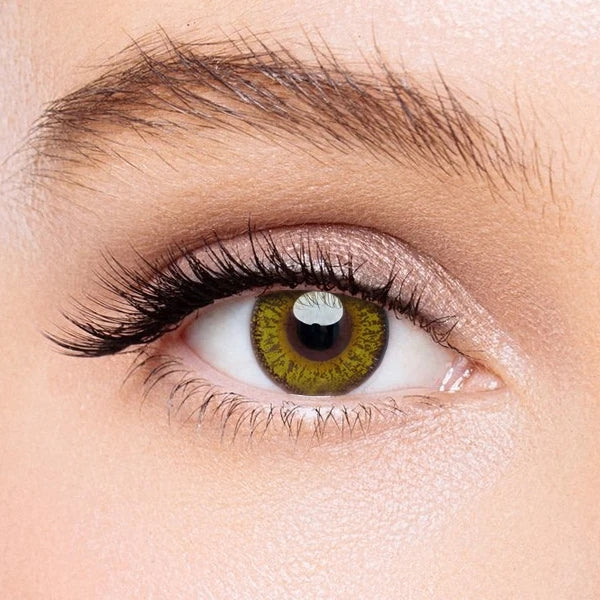 Smile Yellow contacts
Featured by a yellow-defined iris with a "joker" smile pattern in the center that creates a funny look, these FX contacts are great for role-playing.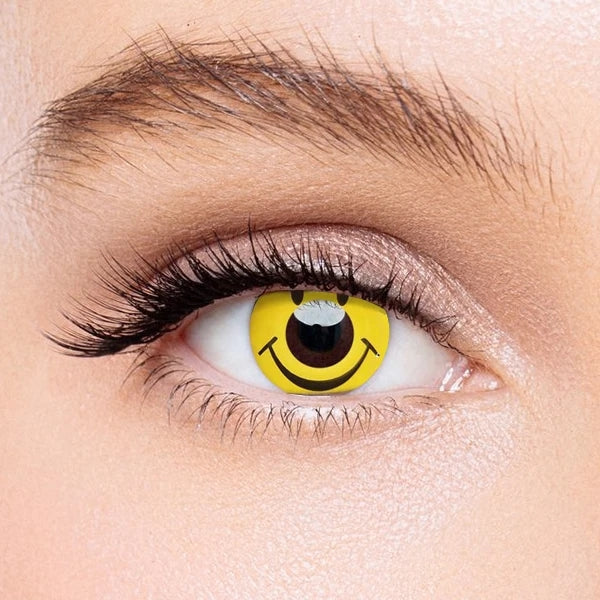 The cleaning and care of yellow FX contact lenses are the same as that of ordinary contacts.
If you want your eyes to become more beautiful, pure yellow contacts are not suitable. We recommend multicolored contact lenses that are perfect for daily wear.
---