Creepy Contacts Lenses For Wild Look
Do you want to be a dragon or other styles? Colored contact lenses will instantly transform you into an animal shape, and make you become the focus of the party. Many types and colors are available, so let's try to find one pair. From actual colors to patterns and designs, which make you look wild as your image, and dressing up your costumes to scare or just attract attention or make people laugh.
You may also hear other names such as
Halloween
, FX, cosplay, dramatic, special effect, and even novelty contact lenses. We're not just talking about enhancing or changing the color of your eyes; these
creepy contact lenses
will make your eyes stand out from any crowd.
Fire red dragon eye colored contacts
A fire red limbal ring and yellow explosion effect for the dragon pupil.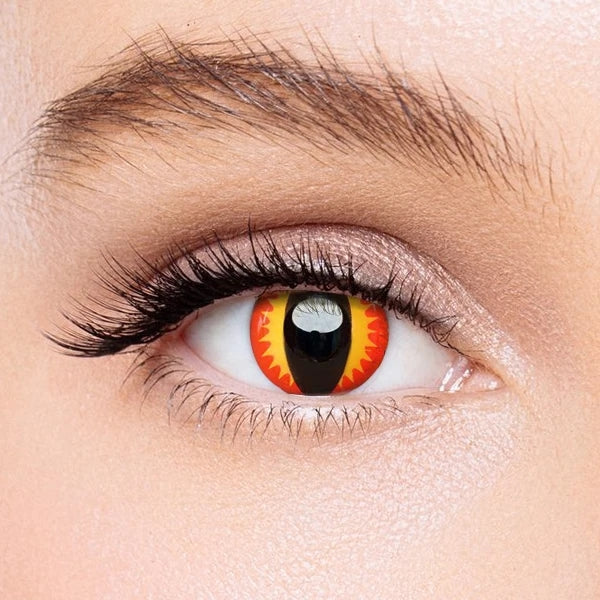 With the vampire and Gothic themes becoming popular in movies, TV, and books, there are a variety of creepy colorful contacts here to give you the look of the underworld or twilight. The most beloved contact lenses are
Dragon Eye contacts
(which makes you look like a dragon),
Blood-Red
(devil's eye), and
Zombie
(a zombie in seconds). Other popular patterns include
Tick Tock
,
Cat Eye
,
Werewolf
, Snake, and
Smile
.
Blue dragon eye colored contacts
A blue limbal ring and yellow explosion effect for the dragon pupil.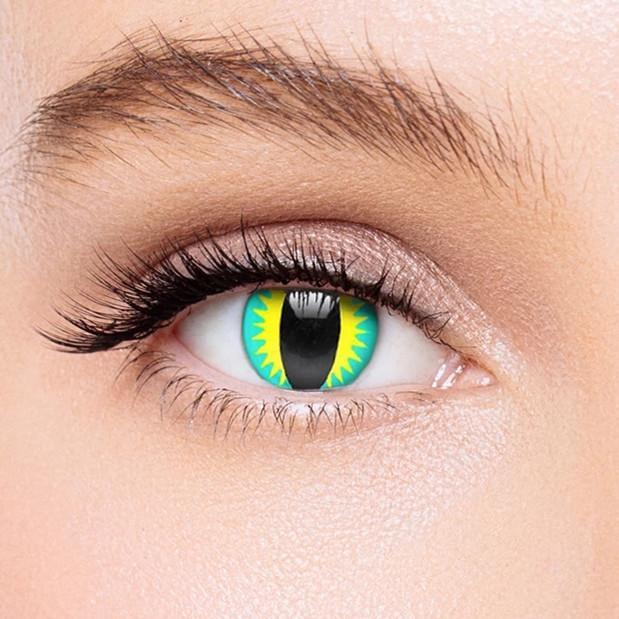 Creepy eye contact lenses are available with prescription or over-the-counter (no prescription required). You can purchase the FAD-approved contact lenses online.
If you plan to attend a masquerade party soon and want to break some restrictions on your costume, freaky-colored contact lenses are an essential accessory to help you do this.
If you just want to change or enhance your eye color, there are also less wild options. These options include enhancement tint, visible tint, and blind tint. These types of colored contact lenses are more to enhance your existing eye color than to change them dramatically like theatrical contact lenses.
Having vivid pink or blue eyes will make you shine in the dark. Alternatively, use Sharingan or spiral contacts to do some freaky ideas to get a hypnotic effect on your eyes. No matter what color contact lens you choose, if you change your mind, a variety of creepy contacts will give you many choices.
---